How to Measure Your Door for a New LOCKLY Smart Lock
So you're finally ready to upgrade your lock but still unsure how a LOCKLY smart lock will fit your door? Our measurement guide is here to help you prep your door for a new smart lock deadbolt or latch. 
Bore Holes
A cross bore (face hole)  is the largest hole where you mount a latch or deadbolt, and it must be 2 ⅛" (54mm) in diameter. A latch bore (latch hole) (25mm) is the small hole on the side of the door that extends from the cross bore. The latch bore accommodates the spring latch or sliding bolt, and it must be 1" in diameter.
Backset
The backset is the distance from the center of the cross bore hole to the edge of the door. This measurement should be 2 ⅜" or 2 ¾" (60mm or 70mm) from the door edge to the center of the cross bore. 

Door Thickness
The thickness of the door should be between 1 ⅜" (35mm) and 1 ¾" (44mm) thick. 
Lock Spacing for Deadbolt
For LOCKLY Deadbolt installation, your door must have a minimum of 5 ½" (140mm) between the center of the deadbolt cross bore hole and the center of your existing door handle below the deadbolt. Check out LOCKLY complementing doorknob and lever handles if you need a new door handle.
Lock Spacing for Latch 
For LOCKLY Latch installation, be sure to purchase our deadbolt cover plate to cover any existing hole from your door. Compatible with all LOCKLY Secure latch smart locks.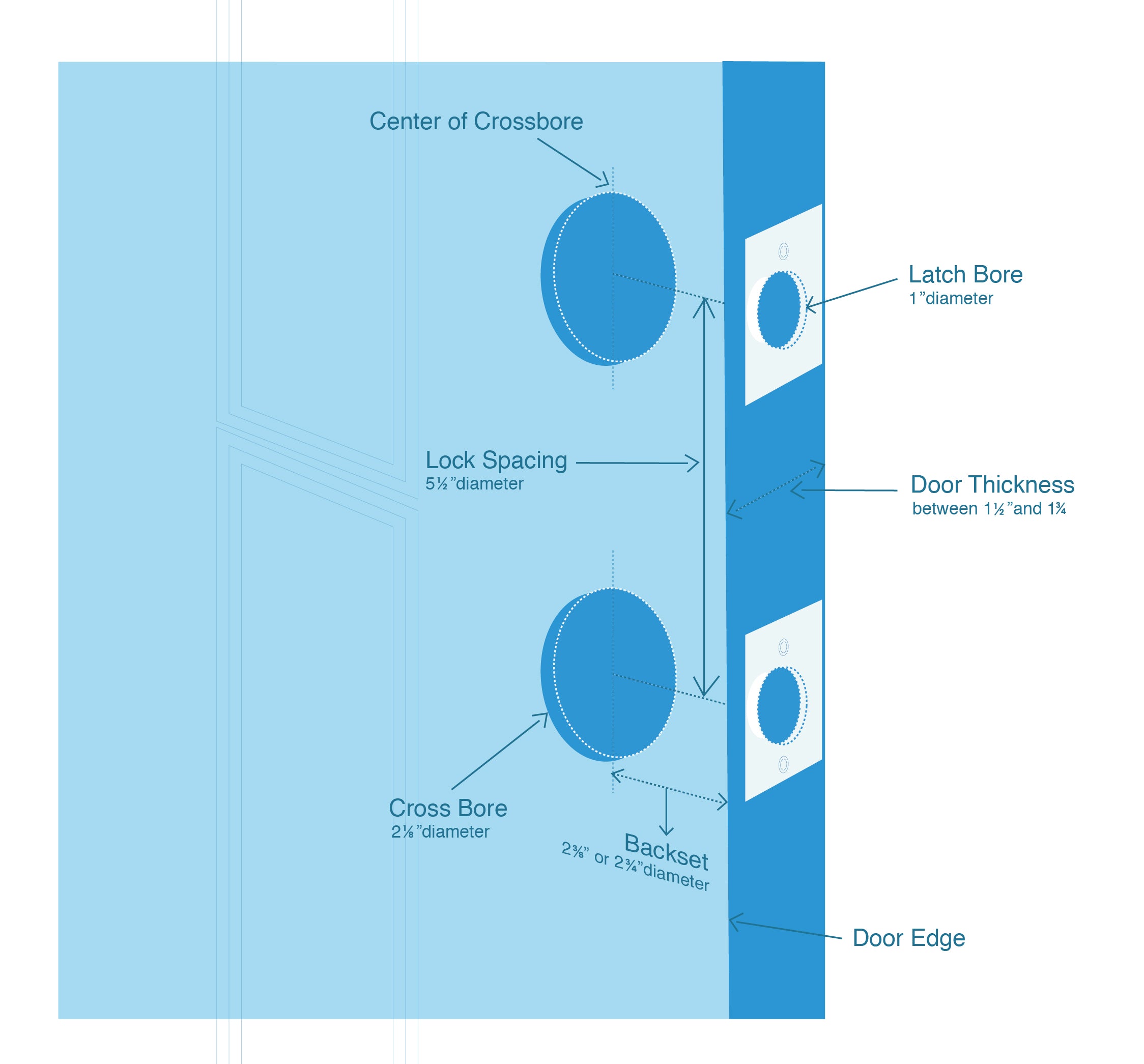 ---